"Watches with a vintage feel, built for the modern way of life."
Timeless Design
Our watches combine vintage aesthetics with the durability and elegance of the modern-day dive watch to bring you the complete package in sleekness, elegance, and wearability.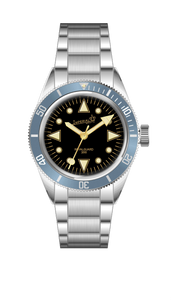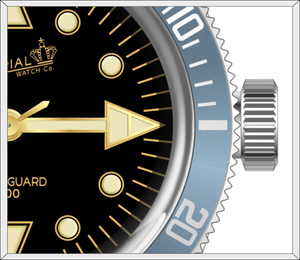 Precision
Every element of our watches have been engineered to be precise. From the symmetry of the dial, to the exactness of hand alignment with the hour markers, every detail is purpose driven.
Quality
Watches designed with you, the end user, in mind. Comfortability, wearability, and durability all combine to form the perfect every day watch.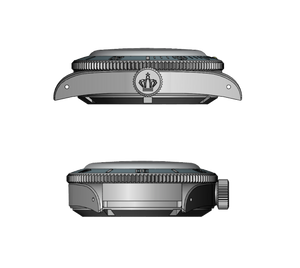 We set out to a build a timepiece unlike any other. No catalogs were used in the making of our watches, and you can rest easy knowing your timepiece is one of a kind and built to stay that way.
A magical 38mm case, refined proportions, tapering bracelet, and reliable automatic mechanical caliber make the Royalguard 200 the perfect combination of vintage watch aesthetics and modern day quality watchmaking.